+34 602 22 41 86

Hotel Diana
Tossa de Mar, Girona
Enjoy our exclusive rooftop pool in Hotel Delfín, our sister hotel just 250 m far from Hotel Diana. If you are staying in Hotel Diana, you can discover these magnificent facilities overlooking the sea and the beautiful town of Tossa de Mar.

Room disinfection with ozone generators
All rooms in Hotel Diana are disinfected prior to the customer arrival with approved ozone generating machines from NECEN Ozono, S.L., guaranteeing their highest quality and safety and achieving an optimal hygiene in our areas.
Exclusive advantages for DClub members
5% of your total booking amount to spend in the restaurants of our hotels in Tossa

Best price guaranteed

Free early check-in (subject to availability)

Netflix Hotel Diana

Assistant via WhatsApp Hotel Diana

Flexible cancellation policy*
*Free cancellation up to 24 hours before arrival
*Cancellations made outside of this time frame will incur the charge of one night (cancellations out of time on other channels incur the full booking cost).
*Not applicable to non-refundable bookings
The 5% discount may only be used once.
**** Boutique Hotel
Hotel Diana is an emblematic Modernist-style boutique hotel located at the beachfront in Tossa de Mar's old town. With a unique architectural style, designed by Antoni de Falguera i Sivilla, protégé and collaborator of the notorious Modernist architect Josep Puig i Cadafalch, and more than 100 years of history, the hotel's structure is protected as a Unique Building, a distinction awarded by the Town Council of Tossa de Mar. The interior design preserves the Modernist style and its rooms, decorated with sophisticated furniture, offer views of the sea or of Plaça d'Espanya. Since it used to be an old private house which was converted into a hotel, all of its rooms are different. Each room has special features which make it unique.
Discover our history
We set the standards
Rooftop Pool Hotel Delfín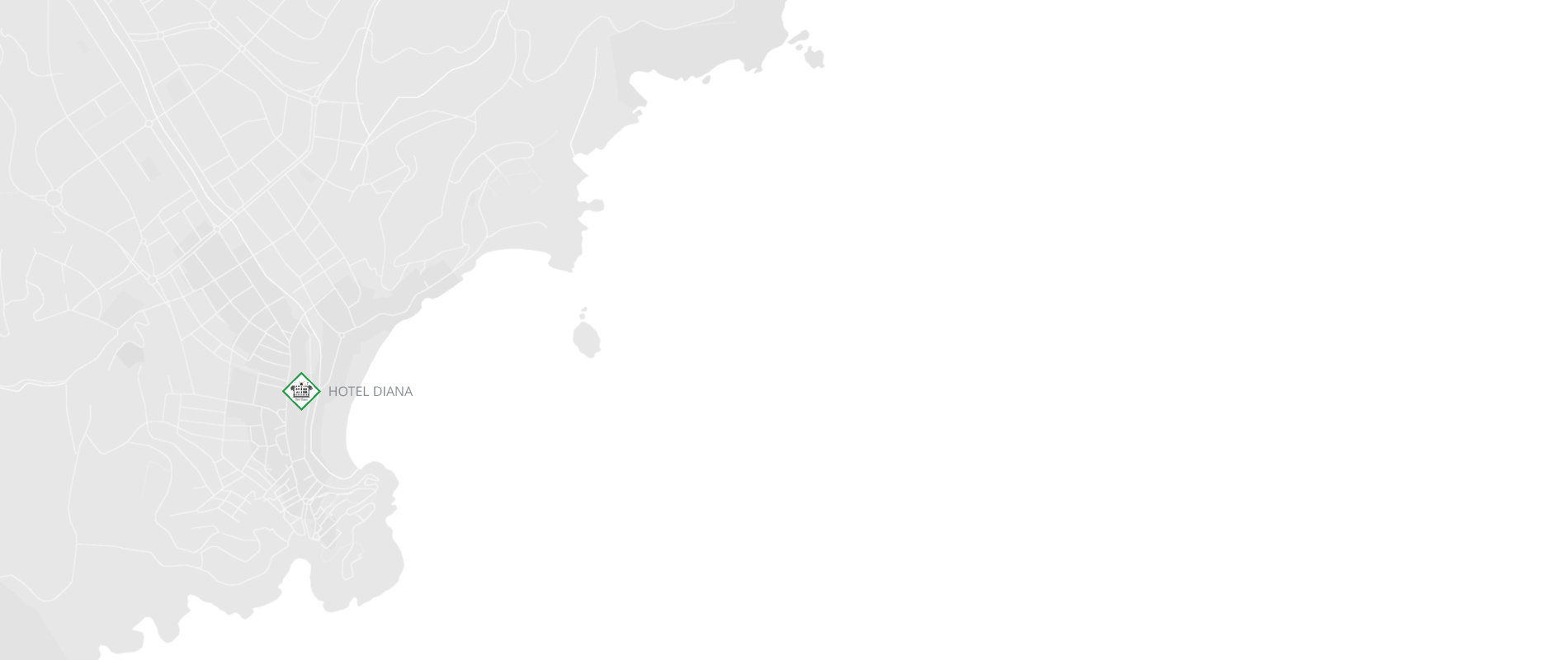 Hotel Diana****
A privileged location
Enjoy the best views of the sea, the beach and the old town of Tossa de Mar from the hotel.
See map